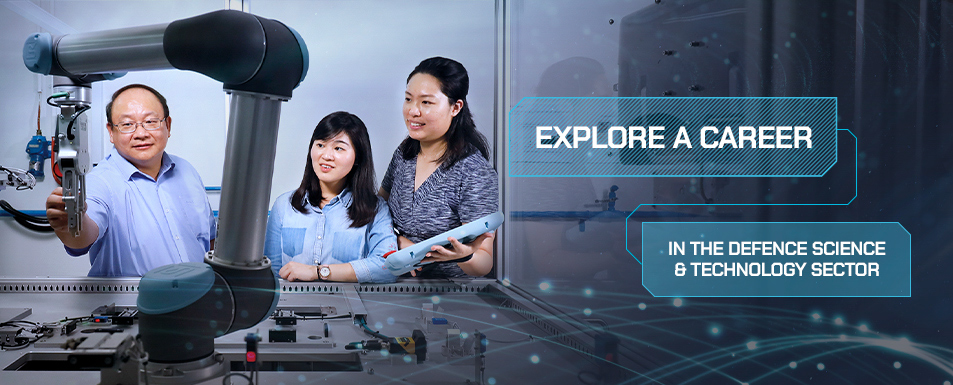 Our work in national security and defence has led to groundbreaking technological solutions that continue to shape Singapore's progress, diplomacy, and the lives of our people. Be a part of the bigger picture through our agencies. This is where you'll get to cultivate your intellectual curiosity to tackle evolving challenges on a national scale. Contribute and create a lasting, positive impact on future generations. As you do so, you'll also be provided opportunities for growth and the support to transform your boldest ideas into reality.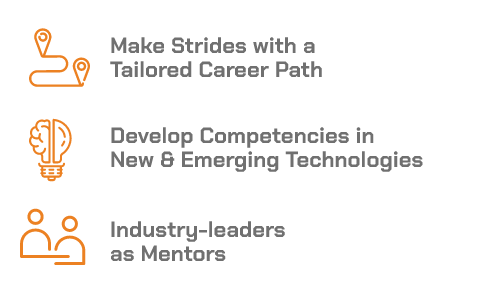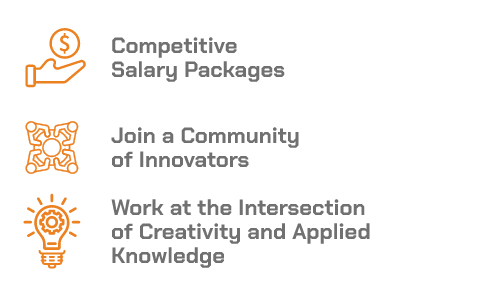 Opportunities Within and Beyond The DS&T Sector
In the Defence Science & Technology (DS&T) sector, much of our success is built on the foundation of effective inter and intra-agency knowledge sharing, teamwork and collaboration. We're committed to the mobility of our people, and value the passion they have for continued learning and original, creative thought.
We provide various opportunities — lateral ones for those eager to expand their scope and try new roles, and vertical ones for high-performers. Those who are recognised are rewarded through advancements and awards, and are given the chance to work with international partners and thought leaders.
Collaborative Projects in the DS&T Sector
---
ABOUT DEFENCE SCIENCE & TECHNOLOGY
DSTA is a top-notch technology organisation that drives innovation and delivers state-of-the-art capabilities to make the SAF a formidable fighting force.
www.dsta.gov.sg

DSO is Singapore's largest defence research and development (R&D) organisation that develops critical and emerging technological solutions for national security in various scientific fields.
www.dso.org.sg

The Centre for Strategic Infocomm Technologies (CSIT) is a technical agency that harnesses cutting-edge digital technologies to support missions such as cyber defence, counter terrorism and counter hostile information operations.
www.csit.gov.sg